It has been a busy and hellish month for me, so I decided to take a break from blogging to focus on real life. But once things calmed down a bit and I saw that the third season of Castlevania was out I knew I had to watch it.
My Castlevania: season 1 review  and Castlevania – season 2 review if you wanted to catch up (on a personal note I do think that I could have written them better but I am still learning even now let alone a few years ago)
After the fantastic end to the second season, we see the characters start off new chapters in their lives. Trevor and Sypha have been travelling together fighting monsters as they come across a village that has a monk called Sala, who leads a group of monks that have a very different belief system that one would expect.
Alucard has been living a secluded life in his castle until he gets a visit from some vampire hunters, Isaac is trying to exact his revenge as he goes on a bloody rampage through the world as he gathers his army and Camilla has returned to her home with Hector as her prisoner, where we find that she is, in fact, part of a group of four vampire "sisters".
Instead of one main storyline, this season we follow all of the groups separately. And perhaps this together with the addition of many new and fascinating characters was the best thing about this season, especially St. Germain. I want much more of him in the fourth season.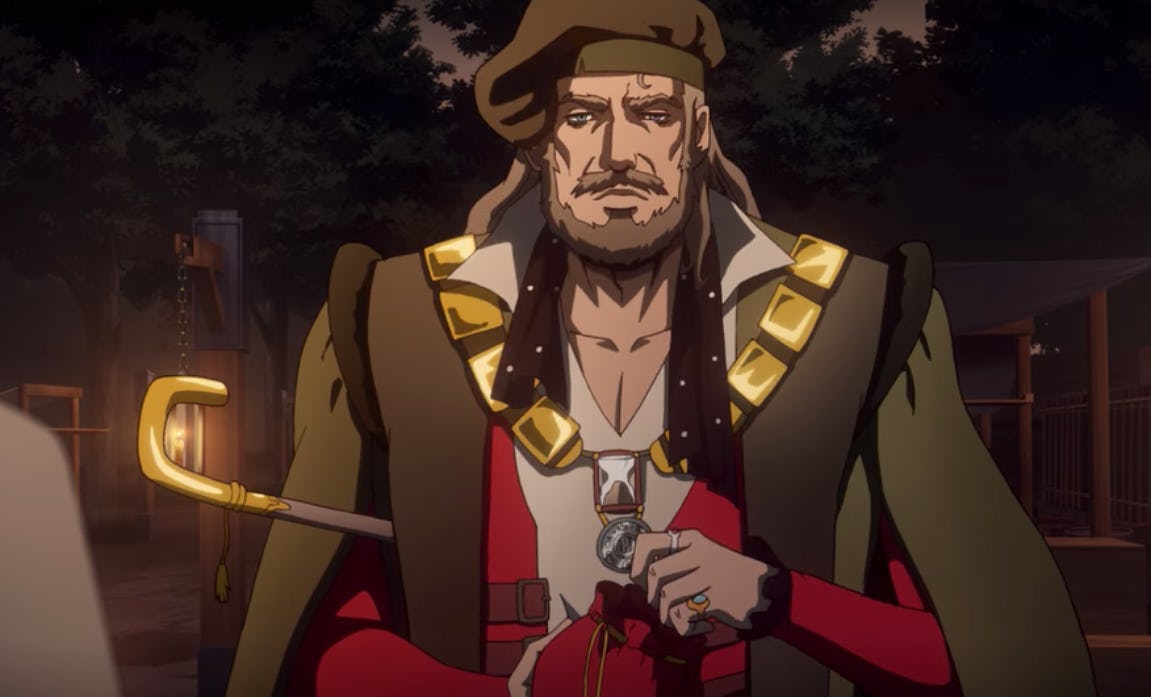 There was no moment in all of the episodes where I felt like it dragged on or that it was boring. All of the pieces of the puzzle fit perfectly and expanded on the main themes which to me were loneliness and betrayal. It was superb, especially the ninth episode which completely blew me away.
You would think that with the loss of the fantastic character and villain that was Dracula the show would have trouble, but instead of focusing on one main villain we explored the world itself and got a lot of depth and insight into where exactly our main characters live in. A place where darkness and evil seem to hide behind every corner and the light/good is almost impossible to find.
The main issues I had with the other seasons were greatly improved, especially the voice actors who were superb:
All in all, this season was by far my favorite and I even dare to say that to me it was a 10/10. Fantastic season and I hope it continues like this in the future.